222 SE Urania Lane, Bend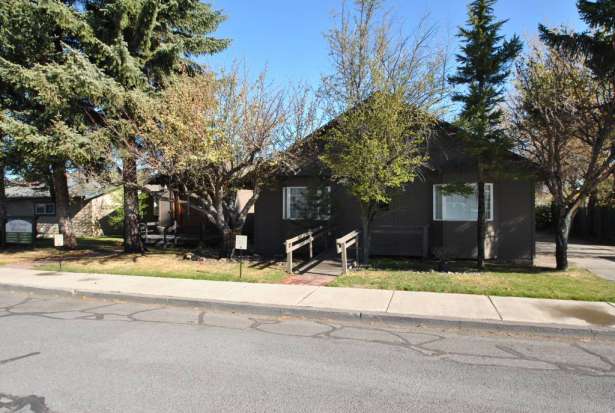 In Contract
High Desert Wellness Center located at 222 SE Urania Lane is a well taken care of commercially zoned healthcare facility with excess parking, with access from both Urania Lane to the south and Woodland Blvd to the north. The property features a reception & lounge area, 8 treatment rooms/offices, 6 bathrooms, a full kitchen, laundry area, basement, ADA access ramp and detached garage.
Currently, the facility is 100% leased and has a total of seven (7) tenants each on a month to month lease including licensed massage therapists, chiropractors, nutritionists, acupuncturists, and licensed counselors. The owners intentionally signed month to month leases with every tenant so that in the event an owner/user wants to acquire the facility for their own use, that option is available. Current NOI is $27,243 per year.
The owners are selling so that they may invest their cash into their businesses in Central Oregon.
Showings are by appointment only. A minimum of 48 hours notice is requested.
Contact listing broker Brian Fratzke or Collier Ehlers for more information and to schedule a showing.
Property Details
Sale Price $689,000
222 SE Urania Lane
Bend, OR 97702

Property Type: Office
Building Square Feet: 2,969 +/-
Lot Size: 0.25 Acres
Zoning: CL
Procurement Fee / Broker Commission: 2.5%

Status: In Contract